The inexorable growth of renewable energy to replace fossil-based energy is highly important to meet European climate goals of cutting greenhouse emissions by 40% compared to 1990. Most of this renewable energy is produced by solar panels or off and on-shore wind turbines, presenting the challenge of transporting it from the place of creation to the final user.
For this purpose — and to support the charging infrastructure required for the move to electric vehicles — demand for medium (MV) and high voltage (HV) cables is expected to increase strongly in upcoming years.
These types of cables are typically composed of copper wires, two concentric semi-conducting layers (conductor and insulation shield) with an insula
tion layer in between, bedding materials, and protective and semi-conductive jacketing. The semi-conducting layers contain high levels of conductive materials such as carbon black or graphite and are required to homogenise the electrical field in the insulation material to prevent failure.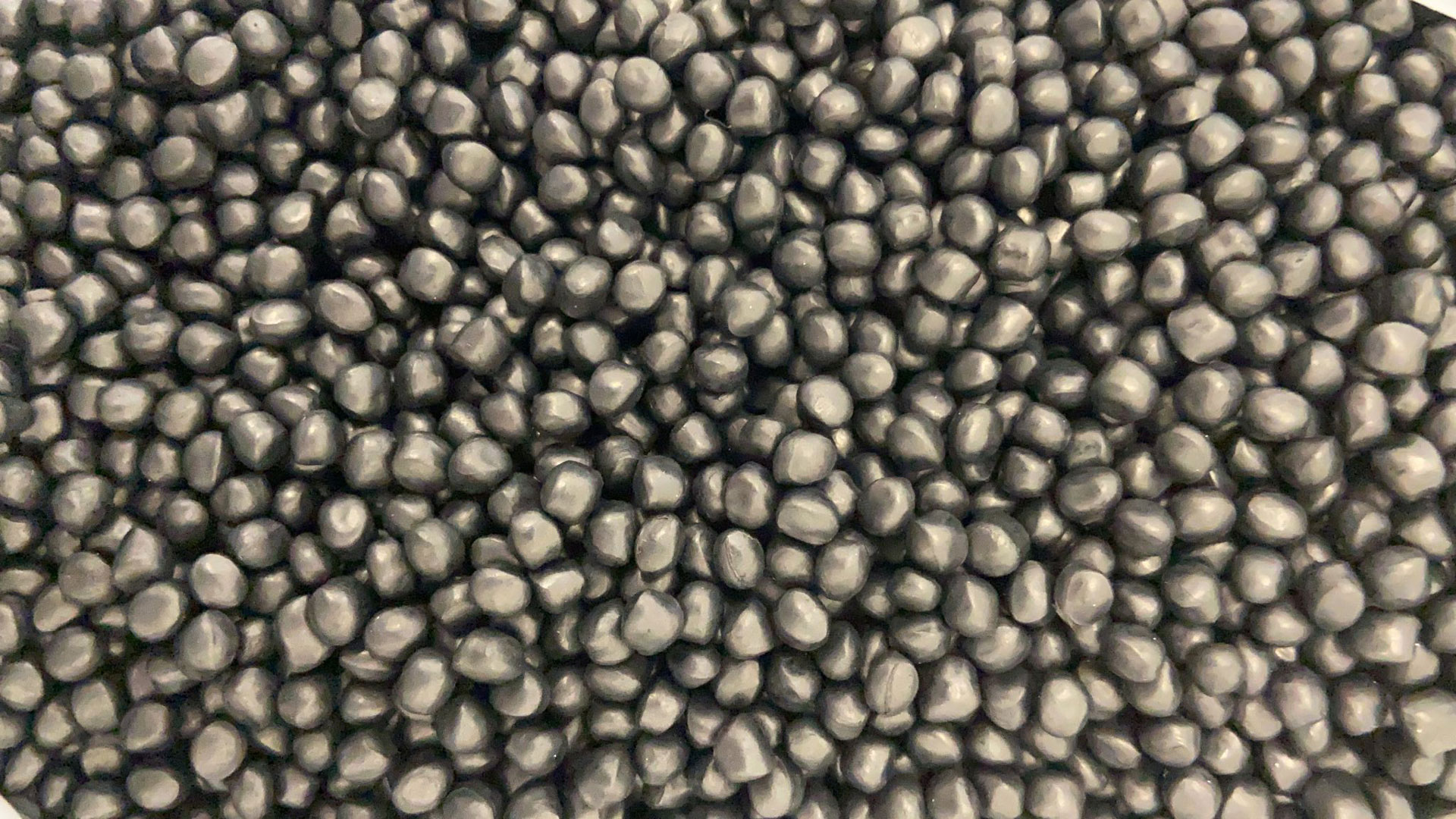 Innospec's new VISCOSPEED products are excellent low-dosage, organic processing aids for high filler content compounds and have proved to be beneficial in semi-conductive compounds. Initial trials have yielded improved processing and less breakdown of the primary carbon black aggregates, which is important for good conductivity.
Additionally, VISCOSPEED and VISCOSPEED HP-X address nicely the problem of increasing EVA-copolymer prices, allowing for the use of simple LDPE polymer in so-called bonded semi- conductive compounds.
VISCOSPEED, polar by nature, allows for a quick wetting and dispersion of the conductive carbon black, yielding better conductivity (see table) and in principle shorter mixing cycles.
Another important specialty, especially for the French and US markets (due to regulation), is the 'easy strippable' insulation shield. When using VISCOSPEED or VISCOSPEED HP-X, the stripping force on the XLPE or EPR insulation can be decreased to a level far below the critical value of 20 N*cm. Besides the optimised processing, this is a highly relevant finding making VISCOSPEED a new and exciting addition to the toolbox of R&D engineers for these cable compounds.
VISCOSPEED can be applied in semi- conductive compounds as a processing aid, and to improve conductivity and flowability. Furthermore, VISCOSPEED helps avoid the use of frequently requested high vinyl acetate content EVA-co-polymers, allowing formulators to use more abundant low vinyl acetate content base polymers or even non-polar polyethylene as a base material.
Click HERE to learn more about formulating semi-conductive compounds with VISCOSPEED. More insights will be presented at this year's Cables conference in Cologne, Germany.